Intro to Data Science with Python
Master the most in-demand data skills in live sessions with an expert Data Scientist.
MEETING TIME
Tuesdays, 06:30PM EST
STUDENT RATING
WORKLOAD
Three 2-hour instructor-led webinars over three weeks, and 3 assignments.
Intro to Data Science with Python
REGISTER
What will I learn?
Start and complete a data science project using Python.
Read, clean and wrangle data from a .csv file using Python.
Visualize data with informative graphs and plots.
Become familiar with Python's most popular machine learning functionality.
Build and tune a machine learning model to make predictions.
Learn the basics of AI, and its most common use cases.
Course curriculum
Session 1
Introduction to Exploratory Data Analysis
Review Python notions, such as data structures and control flow, and learn the basics of data analysis using the Pandas library.
Session 2
Data Visualization and Advanced Analysis
Learn how to aggregate, summarize, and visualize data in Python using libraries such as Pandas and Matplotlib. Also, learn important strategies for data cleaning and troubleshooting using advanced Pandas functionality.
Session 3
Machine Learning Fundamentals
Learn how to make accurate predictions from data using the Scikit-learn library, and how to validate, interpret and communicate the insights you uncover.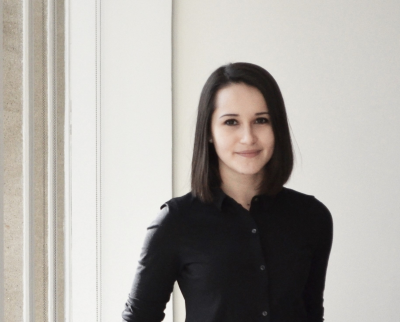 Instructor
Claudia Virlanuta
Claudia is the Founder and CEO at Edlitera.
Prior to starting Edlitera, Claudia worked as a Data Scientist in several industries, and most recently in ecommerce at Wayfair. In addition to practicing it, Claudia has also taught programming and data science for many years in various contexts, including as a Lecturer at the Harvard University Extension School.
Claudia earned her degree in Economics from Yale, with a focus on Statistics and Computer Science.
Live classes
Your class is always live, always hands-on.
Elite instructors
You learn from an elite team of industry experts who have taught at universities such as Harvard, and have trained teams at companies such as Qualcomm.
Sustained practice
You start coding from day one, and get valuable feedback, which is the fastest, most effective way to hone your skills and master programming.
Tailored feedback
You get personalized, live feedback and guidance directly from your instructors.
Fellowship and community
You gain access to a vibrant and engaging community of fellow students and knowledgeable mentors in every class.
From here, go anywhere
Past students have taken this course to prepare for data science and analytics job interviews, for enrollment in a traditional Master's degree program, or for using programming and data skills to innovate in their current jobs or personal projects. Where will you go next?
Get started now
Registration
$649
Your registration covers:
Access to all 3 live instructor-led sessions.
Recordings of all 3 live sessions.
Weekly mini-projects and feedback on your work.
Comprehensive resources.
Personalized feedback and support.
REQUIREMENTS:
Basic familiarity with Python is required.
"I walked into the bootcamp with some basic Python syntax and walked out with a much stronger, contextualized grasp of Python, an understanding of common mistakes, the ability to solve basic coding problems, and confidence in my ability to learn more."
Randi S., Edlitera student
"I wanted to learn Python and be able to process data without being tied and limited by Excel and macros. These classes gave me all the tools to do so and beyond. The materials provided, the engagement of the class by the tutors and their availability to help us were excellent."
Gaston G., Edlitera student
Frequently Asked Questions
1. Is this a pre-recorded course?

No, it is not. All 3 sessions of this course are fully live, and lead by the instructor.

Each live session is taught online, by webinar, so you'll be able to ask your instructor questions in real time, and get feedback on your work without ever leaving the comfort of your sofa.

2. What does the fee cover?

Your fee covers:
- Weekly classes taught live by the instructor via webinar.
- All materials and resources used in this course.
- Constant support and direct feedback on your work and progress from our instructors.
- Access to a vibrant online community of mentors and peers.
- All taxes and fees.

3. Can my employer pay for this course on my behalf?

Definitely! Many of our students have been employer-sponsored. Check with your employer about tuition benefits.

4. I want my whole team to take this course. Do you offer private training for companies?

We sure do. Check out our corporate training page for more information on the topics and formats we offer, or shoot us an email at [email protected]

5. Are there any prerequisites?

A basic familiarity with Python programming is required for this course.

6. I'm interested! What happens after I register?

After you register for this course, you get a confirmation email. You get a second email containing the details you need to hit the ground running on your first class, including:
• recommended preparation for the first session
• how to join the live classes
• invitation to the online class community

7. What happens if I miss a live session?

Our courses are designed to give you the most effective and flexible learning experience available. If you miss a live session, watch the session recording the following day, and work through the weekly assignment as usual.

8. What if I have a question between sessions?

If you get stuck or have questions, your instructor is always there to help get you unstuck - just ask!

9. What kind of weekly time commitment should I expect?

In addition to attending the 120-minute, weekly, instructor-led sessions, you should expect to spend around four hours per week studying and working on practice problems and projects.

10. Can I take this course if I live outside of the US?

Absolutely. All students everywhere are welcome to enroll in this English-language course.

11. I have another question.

Perfect - we most likely have an answer for you. Ping us at [email protected] and we'll go from there.