Python for Data Analysis (Info Session)
Do you work with data? Are you curious about Python? Join us for a free webinar to learn about our upcoming live course, Python for Data Analysis, and get your questions answered.
COURSE STARTS
November 27
MEETING TIME
Tuesdays, 11:00AM EST
STUDENT RATING
WORKLOAD
One 30-minute live session.
Python for Data Analysis (Info Session)
REGISTER
What will I learn?
Learn what topics will be covered in our upcoming Python for Data Analysis course.
Find out how our live courses work.
Learn what your experience will be like in an Edlitera course.
Meet Shirin Mojarad PhD, your instructor for the upcoming Python for Data Analysis course.
Get all your questions answered in real time.
Course curriculum
Session 1
Info Session: Python for Data Analysis
Learn all the details about this upcoming course, and get your questions answered.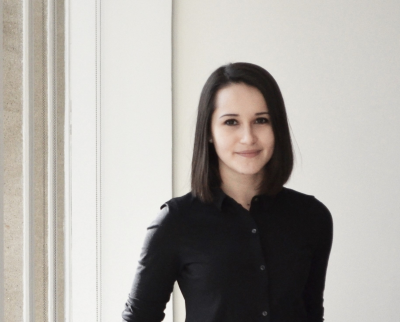 Instructor
Claudia Virlanuta
Claudia is the Founder and CEO at Edlitera.
Prior to starting Edlitera, Claudia worked as a Data Scientist in several industries, and most recently in ecommerce at Wayfair. In addition to practicing it, Claudia has also taught programming and data science for many years in various contexts, including as a Lecturer at the Harvard University Extension School.
Claudia earned her degree in Economics from Yale, with a focus on Statistics and Computer Science.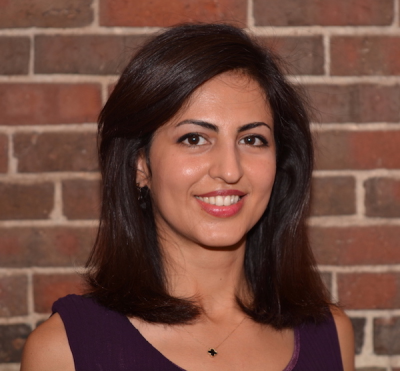 Instructor
Shirin Mojarad, PhD
Dr. Shirin Mojarad is a Lead Data Scientist at McGraw-Hill Education, where she specializes in causal inference analysis on observational studies using machine learning. Prior to her current role, Shirin did data mining and advanced analytics at the Canadian Imperial Bank of Commerce (CIBC) and at the DataWatch Angoss Software Corporation, a leader in predictive analytics software.
Shirin is also the founder of three Boston based Meetup groups on Data Science and education, and she is a frequent guest speaker at national and international conferences where she delivers lectures and workshops on causal inference and machine learning. Shirin holds a PhD in Electrical Engineering and a MSc in Communications and Signal Processing from Newcastle University U.K., where she specialized in predictive modeling and artificial neural networks.
Live classes
Your class is always live, always hands-on.
Elite instructors
You learn from an elite team of industry experts who have taught at universities such as Harvard, and have trained teams at companies such as Qualcomm.
Sustained practice
You start coding from day one, and get valuable feedback, which is the fastest, most effective way to hone your skills and master programming.
Tailored feedback
You get personalized, live feedback and guidance directly from your instructors.
Fellowship and community
You gain access to a vibrant and engaging community of fellow students and knowledgeable mentors in every class.
From here, go anywhere
Past students have taken this course to prepare for data science and analytics job interviews, for enrollment in a traditional Master's degree program, or for using programming and data skills to innovate in their current jobs or personal projects. Where will you go next?
"I walked into the bootcamp with some basic Python syntax and walked out with a much stronger, contextualized grasp of Python, an understanding of common mistakes, the ability to solve basic coding problems, and confidence in my ability to learn more."
Randi S., Edlitera student
"I wanted to learn Python and be able to process data without being tied and limited by Excel and macros. These classes gave me all the tools to do so and beyond. The materials provided, the engagement of the class by the tutors and their availability to help us were excellent."
Gaston G., Edlitera student
Frequently Asked Questions
1. Why should I join this webinar?
Join this webinar if you want to learn all the details about our upcoming live course, Python for Data Analysis. Plus, meet your course instructor, and have all your questions answered live.
2. I'm interested. How do I join this free webinar?
To join the webinar, just click the Register button above and complete the short registration. You'll see the webinar access information right after that.
3. How long will this webinar be?
The webinar will be about 30 minutes, including a Q&A session with the participants.
4. I have another question.
We'd love to answer it. Shoot us an email at [email protected], and we'll be in touch shortly.