Intro to Programming with Python
Master the fundamentals of programming.
8/25
Eight of the top 25 jobs this year require programming skills.
$85K
Nearly half of all jobs that pay more than $85K require some coding skills.
+$22K
Jobs that require coding skills pay up to $22K MORE per year.
Do you ever hear that nagging voice?
That voice telling you that programming isn't your thing? Or that, no matter how hard you try, you'll never really be able to code?
You might wonder if it's even worth it for you to start learning programming at all.
You're not alone. And yes, it is so worth it. Because you owe it to yourself to insure your future earnings against the tsunami of job-transforming automation.
Why programming is worth it
It's becoming the new literacy
And it is increasingly required even for roles that were not traditionally technical, like marketing and product management.
It's running your life
Without it, your phone wouldn't be so smart. Alexa wouldn't be so articulate.
#1 source of new wages
Jobs that require programming skills are the #1 source of new wages in the US.
Half of all programming job openings are not even in tech
They are in finance, manufacturing, healthcare, and every other industry you can think of.
Growing at 2x the rate of other jobs
Jobs requiring coding skills are growing at 2x the rate of other jobs.
Jobs in every state
Programming openings are in every state.
So, yes, learning to program is definitely worth it. Because YOU are worth it.
Why learning to code is hard even for wicked smart people
You're a smart cookie. Chances are, you've already got more than your fair share of schooling so far. You know how hard it is to learn a new skill and make it stick.
Especially when you don't have that much time to devote to it. And especially when the skill is programming, which involves a whole new way of thinking.
Is this you?
You don't have time to wade through the murky depths of Internet hype to find high quality courses you can trust.
You learn best by doing, and by getting feedback when you need it. Just watching a video is not enough to get you where you need to be.
You don't like banging your head against a wall when you get stuck on something. Getting live help when you need it is the fastest way to master a new skill.
THE
FUTURE IS
ALREADY
HERE
Here's the thing: programming is the skill of the future. Master it, and you'll be ahead of the curve in virtually every field.
Now, when it comes to staying ahead of the curve, you're a badass. You have what it takes to master programming, and you KNOW it. Introduction to Programming with Python was made with badasses like you in mind.
"I walked into the bootcamp with some basic Python syntax and walked out with a much stronger, contextualized grasp of Python, an understanding of common mistakes, the ability to solve basic coding problems, and confidence in my ability to learn more."
Randi S., Edlitera student
"I wanted to learn Python and be able to process data without being tied and limited by Excel and macros. These classes gave me all the tools to do so and beyond. The materials provided, the engagement of the class by the tutors and their availability to help us were excellent."
Gaston G., Edlitera student
Why did we make this course?
Intro to Programming with Python was born out of our frustration with how introductory programming classes are typically taught in the US. Let us explain.
As data scientists and programmers, we have often mentored people who wanted to become data scientists and programmers themselves. Unfortunately, many of them were not coders. They needed to learn this skill from the ground up.
This was often a problem.
You see, many programming courses are actually terrible for beginners. Even some high-end ones.
They either:
A. are little more than the repackaged documentation for a given programming language.
B. go from very easy to very hard to follow, very fast.
C. offer little to no coding practice opportunities. To be clear, hands-on programming practice is THE single best and fastest way to learn coding.
D. don't typically offer any real access to an instructor or any qualified support. When you get stuck, you're on your own. And that can be a fine way to waste your time running around in circles, instead of hitting your goals.
So we set out to find a better way to teach programming skills to beginners.
Programming for Beginners, More Effective & Less Frustrating
Intro to Programming with Python started two years ago as a simple slide deck. At first, we taught it in person, to a small group of people in Cambridge. Then, we started offering it online, as a webinar. In 2017, Claudia started co-teaching it at the Harvard University Extension School.
Now, after countless updates, tests and tweaks, we are happy to finally bring Intro to Programming with Python to you too.
What you'll get from this course
You'll learn how to read and write code, even if you have never read or written code before. You'll also learn how NOT to write code.
You'll become A LOT more marketable and in-demand as a professional, no matter your field. In most cases, this means more job options, more engaging work and better pay.
What you probably WON'T get from this course
The ability to hack into the Pentagon from your beach hammock in Thailand. Not unless you already know everything about cybersecurity. But even then, you probably shouldn't do it.
Help with your beach body goals (unless you can type really, really fast, maybe…).
What you will learn
Session 1
Programming Basics
Learn how to get started writing and running Python programs on your computer using Jupyter notebooks and the command line.
Session 2
Using Data and Making Choices
Learn how to make choices using loops and conditionals, and how to work with compound data types such as lists and tuples.
Session 3
Interactive Programs
Learn how to build interactive and reusable programs that can process documents and human commands.
lifetime access to all modules
support + feedback in our private, instructor-led community
ever-growing collection of hands-on coding challenges and relevant solved examples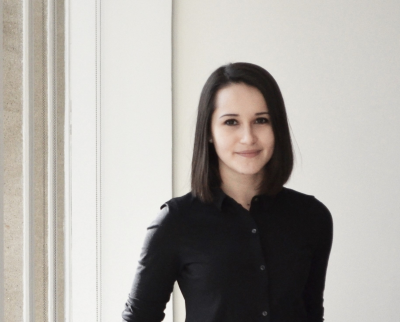 Claudia Virlanuta
Course Instructor
Claudia is a Data Scientist and Co-Founder at Edlitera, a company dedicated to delivering Ivy League-quality technology education, and enabling people to build careers they are passionate about. In addition to her role at Edlitera, Claudia also holds a Faculty role at Harvard University.
Prior to starting Edlitera, Claudia worked in biotech, marketing technology, and in ecommerce on Wayfair's Data Science team. She is a passionate advocate for diversity in tech, and she is also the founder of Data Women, a Boston-area group for women in Data Science and Analytics. Claudia earned her degree in Economics from Yale, with a focus on Statistics and Computer Science.
This course is for YOU if:
you want to learn how to program
you want to use Python coding to build cool things
you learn best by doing, and getting feedback on your work
you are tired of programming courses that go from 0 to 60 like a supercharged Tesla
you want a proven course that was taught at the Harvard University Extension School
you are no stranger to hard work, but you don't like banging your head against a wall when you get stuck
you are considering a career in tech, but aren't sure where to start
you are preparing for a job interview in tech, data analysis or data science
14-day money-back guarantee
We've been teaching Intro to Programming with Python since 2016, and it has only been getting better since then. In 2017, we started teaching it at the Harvard University Extension School, to more than 100 students. At this point, more than 650 people have improved their programming skills using this course.
We're confident that you will get a lot of value out of it as well. But, if for some reason you don't, we really want to hear about it. Just let us know why the course didn't work for you, and we'll gladly give you a full refund within 14 days.
Frequently Asked Questions
Why should I enroll in this class?
Learning to code is one of the best things that you can do to future-proof your career. And you don't have to become a full-blown software engineer to see the benefits of your programming skills either. Don't believe us? Ask Bill Gates, Former President Obama and will.i.am of Black Eyed Peas fame.
Learning to code will have a very positive impact on your career in many different fields and roles. In this course, you will learn real-world programming skills that are highly useful in an ever-increasing number of roles and industries. You'll be coding all along, and you will always be able to turn to someone for help if you get stuck. Just log into your private class community, and ask away!
Do you offer any refunds or guarantees?
We sure do! If you finish the course, work through all the materials and don't see any results, then you can email us within 14 days of purchase for a full refund.
Can my employer pay for this course on my behalf?
Definitely! Many of our students have been employer-sponsored. Check with your employer about tuition benefits.
Are there any prerequisites?
There are no prerequisites for this course - beginners are very welcome!
What format is this course delivered in?
The course materials are shared as video content, transcripts, Jupyter notebooks (you'll learn all about those in the course) and plain text files for Python scripts.
I'm interested! When will this course be available?
Really soon! You can be the first to know when it's published by entering your email address below. You'll get first dibs on the course when it's launched, and we'll be throwing in some pretty sizable extras for the folks who sign up on this page first. Win-win!
What our students say
"This was a fantastic course. Claudia is a great teacher and super knowledgeable. She really helped us feel heard, and explained complicated concepts in an accessible way."
Li Wei F.
"The instructions were clear, and the class was well-paced. I do marketing analytics, and this class really helped me get comfortable enough with Python to start using it at work. Thank you!"
Anjali P.
"Ciprian is everything that a great teacher should be - patient, knowledgeable, and good at explaining complicated concepts in simple terms. For the first time ever, I feel like I get programming, and I'm excited to go and keep learning more!"
Jim M.
"What a fantastic class! Ciprian is an incredibly effective communicator and teacher, who really cares about his students and won't leave anyone behind. I signed up for this SQL class in order to prepare for upcoming job interviews, and I feel a lot more confident in my ability to use SQL to query and analyze data."
Connie X.